About Us
Test Customs, which provides professional Customs Consultancy and Foreign Trade Consultancy Services to distinguished organizations that direct the Turkish and World economy, has adopted an unconditional customer satisfaction-oriented management approach without compromising its quality philosophy, has taken care to establish long-term relationships with its customers based on mutual trust, effective service and As a result of its comprehensive services, principled, honest and systematic work, it has gained the appreciation, praise and trust of its valuable customers.
Test Customs today has a highly respected national and international customer portfolio, each of which is a leader in its field.
Ensuring the security of our information assets, using effective, correct, fast and safe use in business processes is one of our management policies that our company has been emphasizing since the day it was established.
With the awareness that the most important factor in service provision is human, communication and technology, Test Customs,
Attaching great importance to the individual and technical training of its employees,

To follow closely and continuously all innovations and technological developments in the field of activity,
Its basic policy is to provide the fastest and most economical service in a quality that will satisfy the needs and expectations of its customers to the maximum,
Considering continuous improvement in order to improve service quality day by day,
Increasing its market share day by day,
About service; It is one of the leading organizations in the sector, which is associated with the concepts of QUALITY, SPEED, EXPERIENCE and TRUST.
The important features that distinguish Test Customs Brokerage from other Customs companies are listed below.
Our Expert Staff,
Our Boutique Service Approach,
A Business Model and System where Business can be Sustained, Independently of Individuals, Corporate Information is Produced, Developed and Gained to Corporate Memory
Our Technological Infrastructure,
Our Compliance with Ethical Principles and Moral Values,
Fast Process Conclusion and Problem Solving Ability,
Our Capability to Provide Service in Different Locations,
Our Experience in Serving Large-Scale Organizations,
Our Accounting and Finance Department Working with the Right Timing,
Our Preliminary Control System Made by Our Internal Audit Department for Post-Control,
Our Attention to the Protection of Business Owners' Commercial Interests and Legal Rights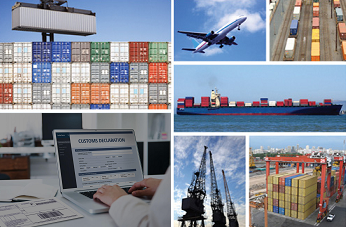 Ortaklar Gümrük Müşavirliği Ltd.Şti.
Dünya Ticaret Merkezi, Yeşilköy Mahallesi ATATÜRK Caddesi Çarşı Zemin Kat No:10 Dükkan No:68-69 Bakırköy/İSTANBUL
Phone: +90 212 652 2637
Fax: +90 212 639 8556
E-mail: info@ortaklargumrukleme.com.tr